At a Glance
Surgery duration: 30 minutes to 3 hours (outpatient)
Anesthesia: Exclusively local anesthesia (tumescent anesthesia)
Sport: After 1 week at the earliest
Normal social activities: After a few days
Preliminary examinations: Blood test, further examinations depending on the patient's state of health
Compression garments: 1 week
Incapacity to work: 1 to 2 days (according to area)
Check-ups: To be arranged on an individual basis
Dents and an uneven complexion can be congenital or the consequence of an accident, illness or liposuction which did not go as planned.
Microcannulas – Our Dent Correction Tool
Liposuction with microcannulas makes it possible to smooth out irregularities and unevenness. Your complexion can be refined and smoothened in combination with fat injections ("lipofilling").
Dent corrections are often very challenging and a great deal of experience and skill is required on the part of the person operating. In our opinion, conventional regular cannulas with a diameter of at least 3.0 mm are less suited for dent corrections. The thinner cannula is used, the higher level of precision can be achieved.
According to how large and deep the dents are, correction can normally be carried out in one treatment session or sometimes two. Your body fat will be prepared for the fat injections using the strictest hygienic standards, in so-called clean room conditions.
The Period after Dent Correction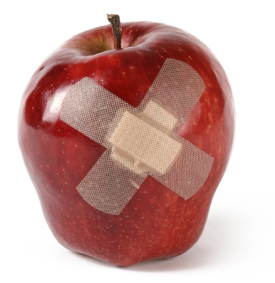 You must wear a bandage for one day after liposuction. If only a small amount of fat was extracted and fat was mostly injected to fill up the dents, you may not even have to wear compression garments. If a larger amount had to be suctioned off with microcannulas, you should wear compression garments for 1 week.
After dent correction, you will usually be able to go back to work on the day after surgery.
If fat is injected to correct dents, the area treated should not be put under any pressure for several weeks after treatment (e.g., through tight clothing), so that the fat can adhere well. Post-surgery care is of particular importance after dent correction. We are available for you around the clock and will inform you about what you should be paying particular attention to.